Adriagate - travel agency in Croatia
About us
ADRIAGATE
is a leading specialist in holiday accommodation in Croatia. Our main motto is to offer a quality and individual travel service that is professionally oriented towards the client's wishes and needs. Experience, knowledge, innovative approach and orientation on our customers' special requests has contributed that we are now one of the leading agencies in Croatia for online business and promoters of new trends in tourism.
Private accommodation in Croatia
Book a beachfront apartment, accommodation with pool, holiday house or a luxury villa in Croatia and spend a dream holiday with your family or friends.

If you wish to experience the Mediterranean as it once was, check our offer Authentic Croatia and book accommodation in a lighthouse, Dalmatian stone house, rural household, historical town or remote island cottage.

Enjoy your holiday preparations!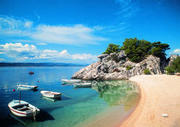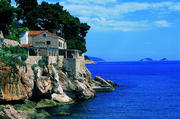 Contact us
adriagate web site
e-mail: info@adriagate.com
telephone:
+385 (0)21 340-880

fax:
+385 (0)21 315-179
NAJ 95 d.o.o. - Adriagate
Zrinjsko Frankopanska 62
21000 Split, Croatia

Authentic accommodation in Croatia
Experience the true way of life on the Adriatic which holidays in Croatia offer you.

Book your holidays in a stone house, spend a week in a lighthouse or remoted island cottage and live like Robinson Crusoe. Discover the beauties of the Istrian hinterland, check our rural tourism offer and book your lodging in a rural village house, stone house or luxury accommodation with pool called 'stancija' in Istria. If you prefer to explore the history and culture of the towns along the Croatian coast, book your accommodation in the old town centre, enjoy the spirit and tradition of the historic cities of Split, Dubrovnik, Šibenik, Korèula, Trogir, Rovinj and Motovun.